Youths aged 15 to 24 years contributed to forty percent (40%) of new HIV infections in Kenya, in 2017. This is contained in the Kenya AIDS Response Progress report of 2018. According to the report, there were 17,667 new infections among this group of Kenyans. This brings the total number of youths (aged 15 to 24 years) living with HIV to 184,719. There were 2,830 HIV related deaths of this group ok individuals.
The report indicates that 105,200 children aged between 0-14 years are living with the virus in Kenya. A total of 1,493,400 Kenyans aged above 15 years are living with HIV. Of these, 864,600 are females while, males are 523,600.
New Infections
There were 8,000 new infections in children aged 0-14 years during the same period. 27,200 females, aged above 15 years, contracted the virus while, 17,600 new infections were recorded in the same age bracket.
In the report, 4,300 children (0-14 years) perished due to HIV-related infections. For the category of those aged above 15 years, 10,100 females lost lives and 13,800 males died due to HIV-related ailments.
According to the HIV infections estimates of 2018, Siaya county leads with the highest prevalence rate at 21%, followed by Homa Bay at 20.7% and Kisumu is third at 16.3%. Kiambu has a low prevalence rate of 4%. In 2018, there were 44,800 new HIV infections among adults aged over fifteen years. There were approximately 52,800 new infections in both children and adults in Kenya, in 2018.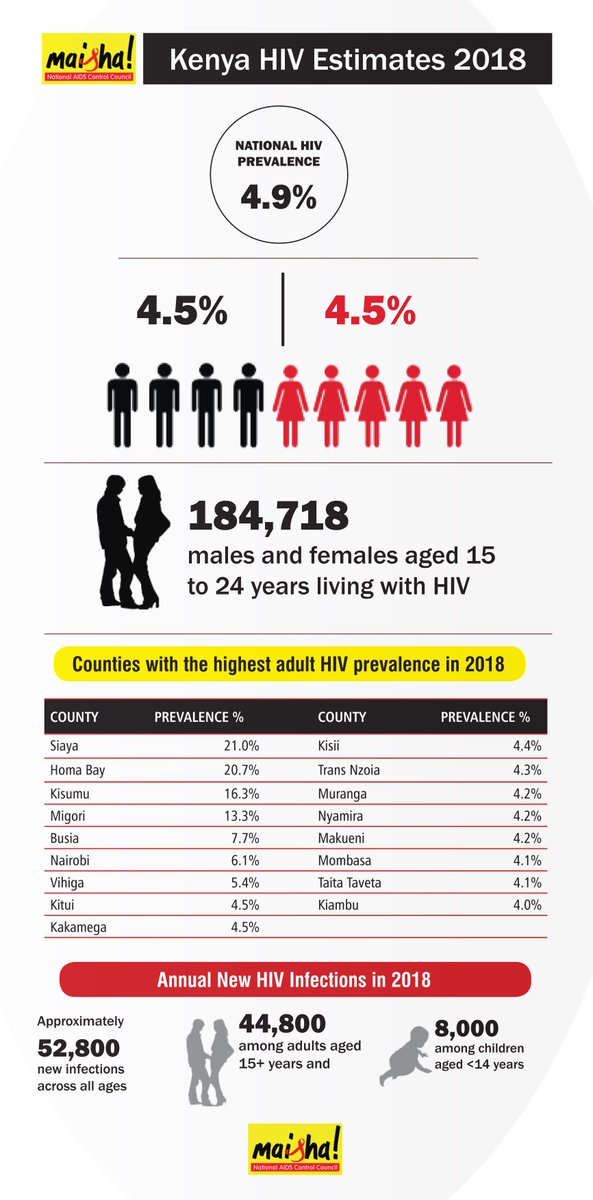 The World AIDS day was marked yesterday, Saturday 1st December, 2018, with a call to everyone to get tested. Here are some messages from different personalities during this year's World AIDS day;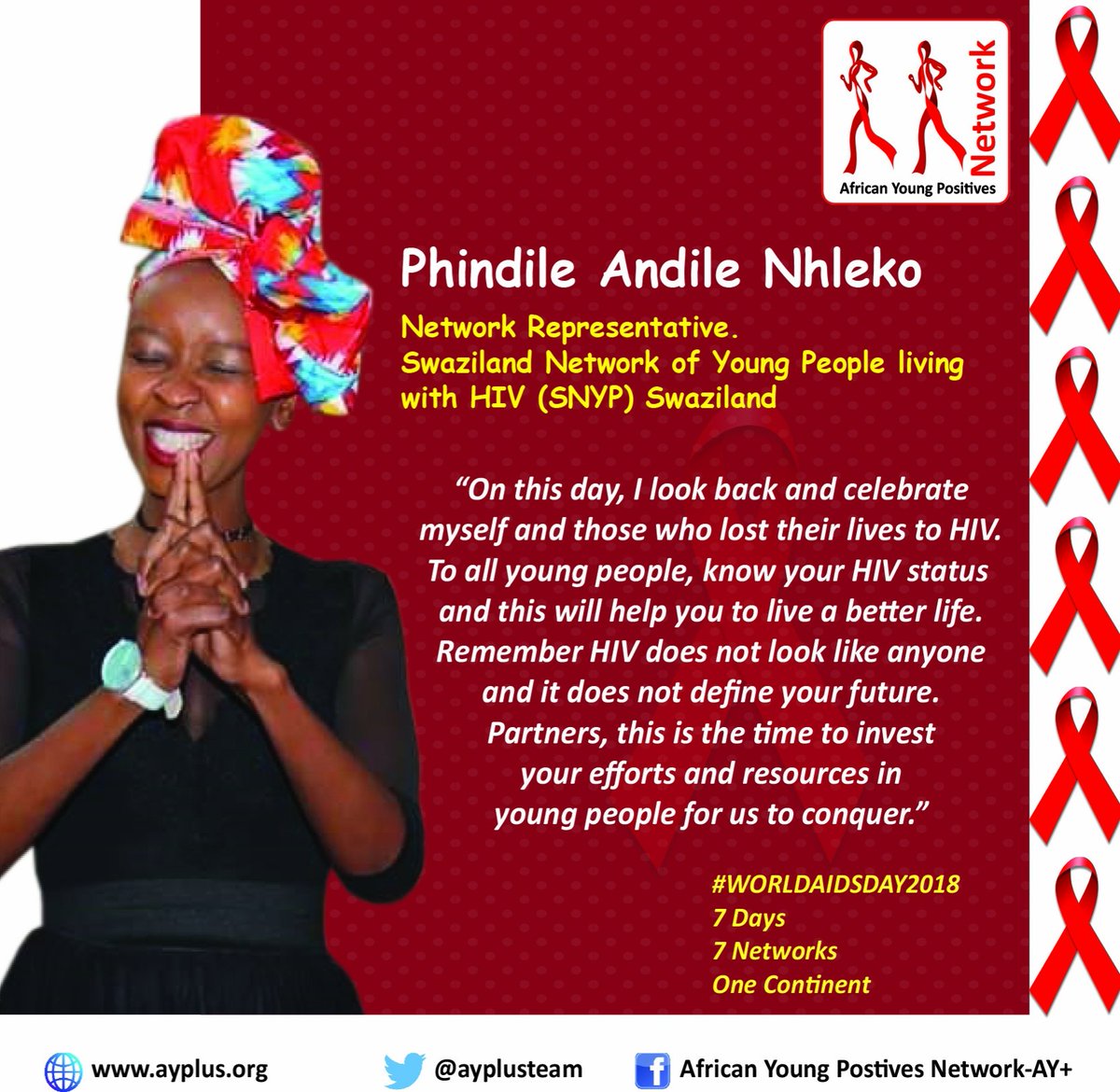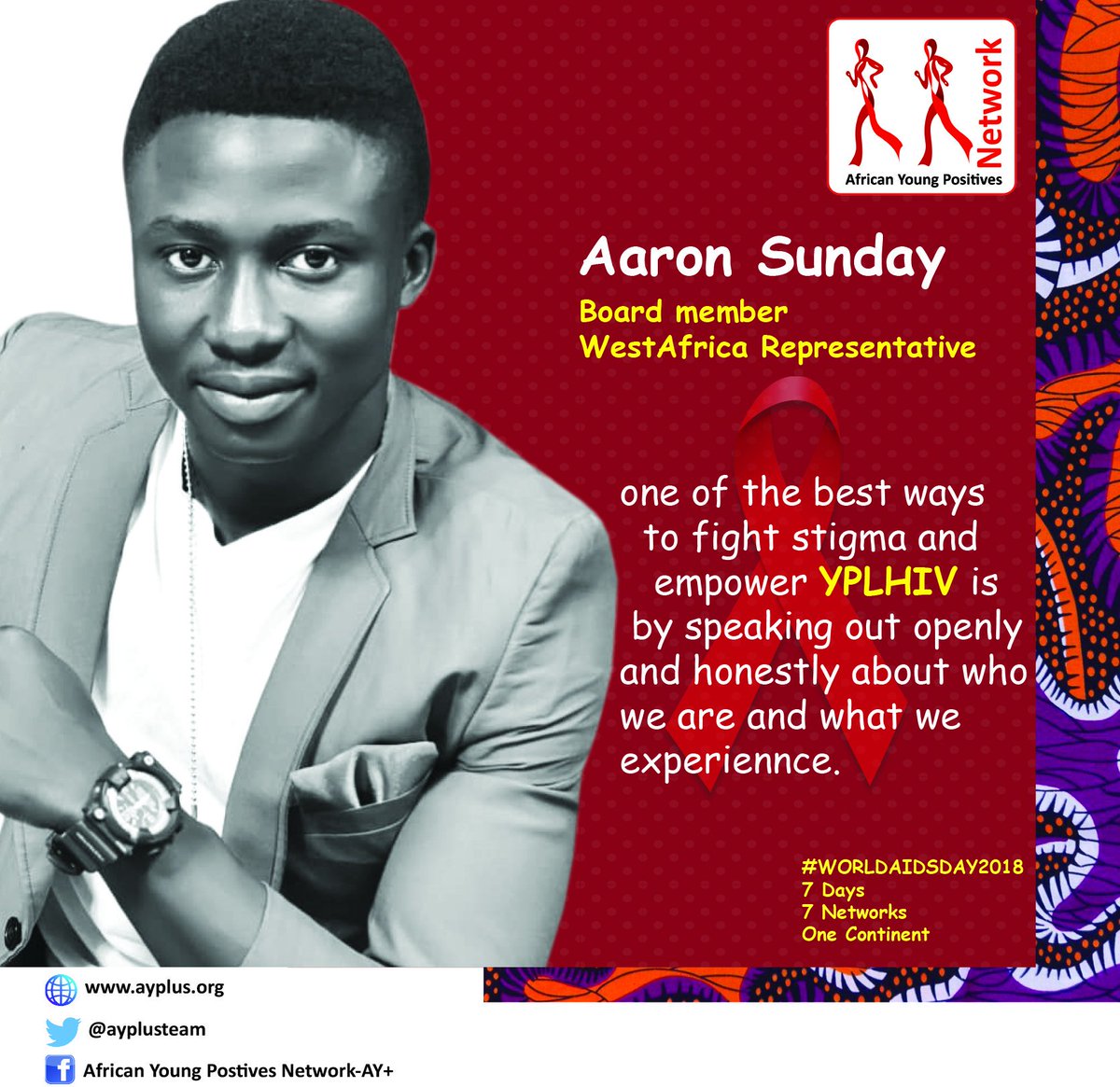 Download the following reports for full information: