President Uhuru Kenyatta will today, Monday 19th November 2018, launch the Kenya Coast Guard Service in Mombasa. The Kenya Coast Guard Service was established by The Coast Guard Service Act 2018, which was gazetted by CS Interior, Dr. Fred Matiang'i, on 22 Oct. 2018, with a key mandate of keeping our seashores safe from aggression and illegal commercial activities.
This comes few days after the president appointed Brigadier Vincent Naisho Loonena as the first ever Director General of the Kenya Coast Guard Service in an acting capacity role. The appointment was made on Wednesday 14th November, 2018.
The Kenya Coast Guard Service will be responsible for among other things, protecting the country's waters against dumping of harmful wastes and pollutants, search and rescue services, and the arrest of illegal fishermen. Illegal fishing has been a thorn in the flesh of Kenyan fishermen. On 29th Dec 2017, 23 Tanzanian fishermen were arrested in Malindi illegally fishing in Kenyan waters. On  6th June 2018, 109 Tanzanian fishermen were arrested in Malindi by Kenya Navy for carrying out illegal fishing. Kenya harvests only about 2,500 Metric tonnes of Fish annually against our capacity of up to about 350,000 Metric tonnes of fish annually valued at more than Ksh. 450 Billion. The shortfall is imported from China.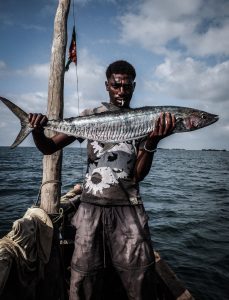 Yesterday, Sunday 18th November 2018, Interior Cabinet Secretary, Dr. Fred Matiang'i, and his Principal Secretary, PS Karanja kibicho were at Liwatoni fisheries complex overseeing preparations for today's launch event of the Kenya Coast Guard Service by H.E. President Uhuru Kenyatta; see photographs below:
The launch of the Kenya Coast Guard Service comes a few days ahead of the Blue Economy Kenya, to be held in Nairobi, Kenya courtesy of Kenya, Canada and Japan. The conference will address among other things; maritime Security, safety and regulatory enforcement. The Blue Economy is the sustainable use of ocean resources for economic growth, improved livelihoods and jobs, while preserving the health of ocean ecosystem.The  Blue Economy 2018 will bring together participants from around the world to harnesses the potential of our oceans, seas, lakes and rivers to improve the lives of all, particularly people in developing states, women, youth and Indigenous peoples.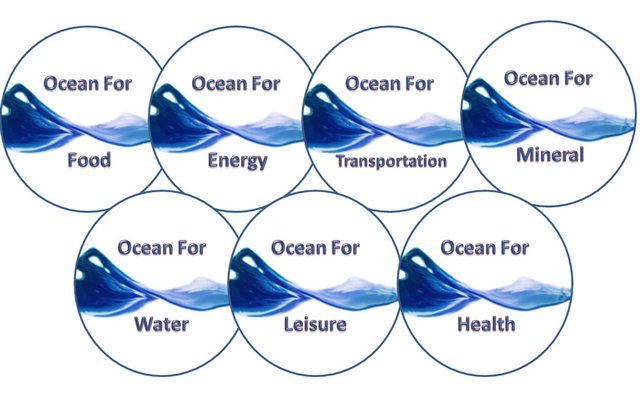 The Kenya Coast Guards Services will comprise of: the Military, intelligence (CID), Police and other responsible ministries including Finance, Transport and Environment coordinated by the National Security Council and Ministry of Interior and National Government Coordination.
According to the Coast Guard Service Act 2018, the roles of the The Kenya Coast Guards Services shall be:
to enforce maritime security and safety;
to enforce pollution control;
to enforce prevention of trafficking of the narcotic
drugs, prohibited plants and psychotropic
substances;
to enforce prevention of trafficking of illegal
goods;
to enforce prevention of trafficking of illegal
firearms and ammunitions;
to enforce sanitation measures;
to prosecute maritime offenders;
for port and coastal security;
for search and rescue;
for the protection of maritime resources including
fisheries;
for the protection of archaeological or historical
objects or sites