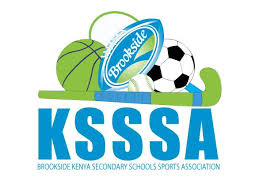 The Kenyan contingent to this year's East Africa games is now complete. This follows the successful completion of this year's Kenya Secondary schools Sports Association, KSSSA, national term 2 games. The teams from term 2 will now join term one winners to this year's FEASSA games to be held in Arusha Tanzania; from 15th to 24th August, 2019
COLLATED LIST OF QUALIFIERS.
🏈Rugby 15's
1. Kakamega- Western Region
2. Dagoretti- Nairobi region
3. Kangaru School- Eastern Region
🏈Rugby 7's
1. Upper Hill- Nairobi region
2. Laiser Hill- Rift Valley region
3. St. Peters Mumias- Western region.
🏑Hockey- Boys
1. St. Anthony's Kitale- Rift Valley
2. Friends School Kamusinga- Western Region
3. Meru School- Eastern
🏑Hockey- Girls
1. St. cecilia Misikhu- Western region
2. st. John's Girls- Coast Region
3. Nyamira Girls- Nyanza Region
🤾‍♂Handball- Girls
1. Kirandich- Rift Valley region
2. Moi Girls Kamusinga- Western Region
🤾‍♂Handball- Boys
1. St. Luke's kimilili- Western Region
2. Mbooni Boys- Eastern Region.
🏀Basketball- Girls
1. Buru Buru- Nairobi Region
2. Kaya Tiwi- Coast Region
🏀Basketball- Boys
1. Laiser Hill Academy- Rift Valley region
2. Dagoretti High school- Nairobi Region.
⚽Soccer Under 20- Boys
1). St. Anthony's- Rift Valley
2). Dagoreti- Nairobi
⚽Soccer Under 20- Girls
1). Nyakach- Nyanza
2). Itigo- Rift Valley
3). Arch Bishop Njenga- Western
🏐Volleyball- Girls
1). Kwanthanze- Eastern Region
2).Cheptil- Rift Valley
3).Soweto- Nairobi Region
🏐Volleyball- Boys
1). Mogonga- Nyanza Region
2). Lelmokwo- Rift Valley
⚾Netball- Girls
1). Kaya Tiwi- Coast Region
2).Nyakach- Nyanza Region
LAWN TENNIS GIRLS
| | | | |
| --- | --- | --- | --- |
| POS | NAME | SCHOOL | REGION |
| 1 | Roselida Asumwa | Shadrack Kimalel | Nairobi |
| 2 | Purity Adhiambo | Ngomeni | Coast |
| 3 | Claire Muthoni | Premier Academy | Nairobi |
| 4 | Hamida Rajab | St. Francis Cheptalit | Rift Valley |
| 5 | Veronica Satia | St. Cecilia Misikhu | Western |
| 6 | Scovia Chepkemoi | Nasokol Secondary | Rift Valley |
| 7 | Joy Adongo | Nova Academy | Central |
| 8 | Joy Khaemba | Kamusinga Girls | Western |
| 9 | Vilita Syovinya | Mpesa Foundation | Central |
| 10 | Esther Morekwa | Kereri Girls | Nyanza |
| 11 | Faith Urasa | Shadrack Kimalel | Nairobi |
| 12 | Phoebe Nangila | St Joseph's Girls, Kitale | Rift valley |
LAWN TENNIS BOYS
| | | | |
| --- | --- | --- | --- |
| POS | NAME | SCHOOL | REGION |
| 1 | Kennedy Ngolia | Ngomeni | Coast |
| 2 | Maxwel Kombo | Kisii School | Nyanza |
| 3 | Emitundo Lesley | Shadrack Kimalel | Nairobi |
| 4 | Alvin Kiprop | Butonge Boys | Western |
| 5 | Samwel Njoki | Shadrack Kimalel | Nairobi |
| 6 | Dickson Vundi | Muthale Mixed | Eastern |
| 7 | Bradley Emitundo | Shadrack Kimalel | Nairobi |
| 8 | Peter Kiboko | Mukumu Boys | Western |
| 9 | Arnold Otoli | Kapenguria Boys | Rift Valley |
| 10 | Mathew Kemboi | Kipkeikei Boys | Rift Valley |
| 11 | George Oliver | Kisumu Boys | Nyanza |
| 12 | Edwin Ondari | Mua Boys | Eastern |
TABLE TENNIS BOYS
| | | | |
| --- | --- | --- | --- |
| POS | NAME | SCHOOL | REGION |
| 1 | Shume Mungah | St. Joseph Kitale | Rift Valley |
| 2 | Boniface Musyoki | St. Joseph Kitale | Rift Valley |
| 3 | Charles Kinyua | St. Joseph Kitale | Rift Valley |
| 4 | Bethwel Cherjuiyot | St. Joseph Kitale | Rift Valley |
| 5 | Zaki Pema | Oshwal Academy | Nairobi |
| 6 | Meshack Simiyu | St. Joseph Kitale | Rift Valley |
| 7 | Laban Msafari | St. Joseph Kitale | Rift Valley |
| 8 | Zayan Pema | Oshwal Academy | Nairobi |
| 9 | Kunal Arora | Oshwal Academy | Nairobi |
| 10 | Vraj patel | Kisumu Senior Academy | Nyanza |
| 11 | Harshul Thacker | Oshwal Academy | Nairobi |
| 12 | Kavan Gudhka | Oshwal Academy | Nairobi |
TABLE TENNIS GIRLS
| | | | |
| --- | --- | --- | --- |
| POS | NAME | SCHOOL | REGION |
| 1 | Pamel Glory Wekesa | St Monica | Rift Valley |
| 2 | Lisa Wele | St Monica | Rift Valley |
| 3 | Mary Kinuthia | St Monica | Rift Valley |
| 4 | Becky Masan | St Joseph | Rift Valley |
| 5 | Silvia Kerubo | St Joseph | Rift Valley |
| 6 | Ruth Chepleting | St Monica | Rift Valley |
| 7 | Mercy kageha | Arch Bishop Njenga | Western |
| 8 | Sandra Alinya | Arch Bishop Njenga | Western |
| 9 | Shamim Hassan | Namalasire Secondary | Western |
| 10 | Rose Thoya | St Johns Girls Secondary | Coast |
| 11 | Eunice Mumbua | Muthesya Secondary | Eastern |
| 12 | Veronica Mbuvi | Muthesya  Secondary | Eastern |
SWIMMING BOYS
| | | | |
| --- | --- | --- | --- |
| POS | NAME | SCHOOL | REGION |
| 1 | Aheer Chatteriee | Aga Khan Academy Mombasa | Coast |
| 2 | Jerome Waudo | Aga Khan Academy Mombasa | Coast |
| 3 | Stephen Ndegwa | Aga Khan Academy Mombasa | Coast |
| 4 | Hamza Twahib | Serani | Coast |
| 5 | John Paul | GreenWood Academy | Coast |
| 6 | Iqbak Mohammed | Jaffrey Academy | Coast |
| 7 | Darl Anambo | Greensteds | Rift Valley |
| 8 | Abdala Mazrui | Platinum | Coast |
| 9 | Shiven Becra | Mombasa Academy | Coast |
| 10 | Joseph Okal | Kisumu Senior Academy | Nyanza |
| 11 | Hamid Muhasham | Platinum | Coast |
| 12 | Stanley Ndegwa | Nairobi Academy | Nairobi |
| 13 | Trevor Mwamisi | Oshwal Mombasa | Coast |
| 14 | Walid Khalid | BrookHouse | Nairobi |
| 15 | Esmail Abdalla | Serani | Coast |
SWIMMING GIRLS
| | | | |
| --- | --- | --- | --- |
| POS | NAME | SCHOOL | REGION |
| 1 | Laelya Verleysen | Hill Crest | Nairobi |
| 2 | Aliyah Cherogony | Gems Internationa | Nairobi |
| 3 | Shekila Juma | Agakhan Academy Mombasa | Coast |
| 4 | Makena Tirima | Gems International | Nairobi |
| 5 | Angela Baraka | Makini School | Nairobi |
| 6 | Vivian Hillier | Oshwal Mombasa | Coast |
| 7 | Salwa Ahmed | AgaKhan high Mombasa | Coast |
| 8 | Samantha Hawala | Loreto Valley Road | Nairobi |
| 9 | Kimberly Nyawira | Light Axcademy | Coast |
| 10 | Lanisha Salim | Sacho High | Rift Valley |
| 11 | Nicole Makau | Nairobi  Academy | Nairobi |
| 12 | Maria Bianch | Shree Swaminaran Academy | Coast |
| 13 | Megan Irungu | Loreto Valley road | Nairobi |
| 14 | Liane Agade | Loreto Limuru | Central |
| 15 | Stephanie Machuka | Limuru Girls | Central |
Athletics List- Boys
NO
NAME
TEAM
REGION
COUNTY
SCHOOL
DOB
EVENT
PERFO.
1.
BRAVIN KIPKOGEI
I.COAST
R.V
EMC
KAMBATICH
26/02/01
10,000M
29:42.3
2.
SAMWEL LIMO
NAT
R.V
TNZOIA
KISAWAI
03/03/00
10,000M
30:27.7
3.
JOHNSTONE MELI
NAT
R.V
NANDI
KOIBAN
03/08/01
5,000M
13:57.8
4.
JACKSON KAVESA
NAT
EASTERN
K
KIVADINI
3/09/01
5,000M
13:57.6
5.
CORNELIUS KEMBOI
NAT
R.V
EMC
ST. PATRICKS
29/02/00
1,500M
3:42.5
6.
FELIX KORIR
NAT
R.V
W/P
CHEWIYET
28/10/00
1,500M
3:48.2
 

 

 

 

7.

 

 

 

 

FRANCIS LESHOO

 

 

 

 

NAT

 

 

 

 

NYANZA

 

 

 

 

KISII

 

 

 

 

MOGONGA

 

 

 

 

06/07/01

800M

 

 

 

4X400M

1:47.2

 

 

 

3:10.0

 

 

 

 

8.

 

 

 

 

GIDEON KIPLIMO

 

 

 

 

NAT

 

 

 

 

R.V

 

 

 

 

NANDI

 

 

 

 

KOSIRAI

 

 

 

 

29/11/99

800M

 

 

 

4X400M

1:48.1

 

 

 

3:10.0

 

 

 

 

9.

 

 

 

 

BENARD KIPTOO

 

 

 

 

NAT

 

 

 

 

R.V

 

 

 

 

EMC

 

 

 

 

KORKITONY

 

 

 

 

06/02/01

400M

 

 

 

4X400M

47.9

 

 

 

3:10.0

 

 

 

 

10.

 

 

 

 

BRIAN TINEGA

 

 

 

 

NAT

 

 

 

 

NYANZA

 

 

 

 

KISII

 

 

 

 

MOGONGA

 

 

 

 

23/12/99

400M

 

 

 

4X400M

46.4

 

 

 

3:10.0

11.
RONALD KOECH
NAT
R.V
BOMET
KOYIET
02/01/00
200M

 

 

 

4X100M

22.4

 

 

 

42.9

 

 

 

 

12.

 

 

 

 

CLEMENT KIPLAGAT

 

 

 

 

NAT

 

 

 

 

R.V

 

 

 

 

KERICHO

 

 

 

 

SOLIAT

 

 

 

 

04/02/01

200M

 

 

 

4X400M

22.7

 

 

 

42.9

 

 

 

 

13.

 

 

 

 

CYPRIAN MARAUNI

 

 

 

 

NAT

 

 

 

 

WESTERN

 

 

 

 

BUNGO

 

 

 

 

B.G HIGH

 

 

 

 

05/11/00

100M

 

 

 

4X100M

11.1

 

 

 

42.9

14.
DANIEL SIMIYU WASIKE
NAT
R.V
TNZOIA
FRIENDS
10/10/02
100M

 

 

 

4X100M

11.3

 

 

 

42.9

15.
VINCENT KIPROTICH
NAT
R.V
NAKURU
KAPSIMBOYO
7/10/01
H.JUMP
2.00
16.
ELIJAH KIPKORIR
ICOAST
R.V
KERICHO
MUSARIA
16/09/00
T.JUMP
15.20
17.
DENNIS KANGOGO
ICOAST
R.V
BARINGO
KABIMOI
14/07/00
T.JUMP
15.15
18.
DOMINIC CHIRCHR
NAT
R.V
BOMET
KAPSINENDET
19/04/00
S.PUT
12.30
19.
NATHAN KIBIWOTT
NAT
R.V
NANDI
CHEPTIL
25/07/03
DISCUSS
40.48
20.
WILSON LETUNYEI
NAT
CENTRAL
NYANDA
KAMBAA
10/07/00
JAVELINE
59.09
Athletics List- Girls
NO
NAME
TEAM
REGION
COUNTY
SCHOOL
DOB
EVENT
PERFO.
1.
 

 

 

 

FAITH KIPSANG

IVORY COAST
 

 

 

 

R/VALLEY

 

 

 

 

NANDI

 

 

 

 

ST. FRANCIS

 
L.JUMP T.JUMP H.JUMP
5.85

 

 

 

12.4

1.64

2.
ZEDDY CHESIRE
NATIONAL
R/VALLEY
NANDI
CHEPTONO N
 
H.JUMP
1.61
3.
DELVINE TARUS
NATIONAL
R/VALLEY
EMC
KETIGOI
14/07/00
T.JUMP
11.46
4.
FELICIA KANDA
NATIONAL
R/VALLEY
EMC
KAPSAIT
01/04/01
5000M
16:13.2
5.
ANNE NAASISHO
NATIONAL
R/VALLEY
KERICHO
SARAMEK
15/10801
3000M
9:26.8
6.
EMMACULATE ANYANGO
IVORY COAST
R/VALLEY
KERICHO
KIBUGAT
2/4/00
3000M
9:20.1
7.
JANETH CHEPKOECH
NATIONAL
R/VALLEY
KERICHO
SARAMEK
22/06/01
1500M
4:24.0
8.
VIOLA CHEPKURUI
NATIONAL
R/VALLEY
NAKURU
TULWET
03/07/02
1500M
4:25.6
9.
LEAH JERUTO
NATIONAL
R/VALLEY
EMC
KAPSAIT
12/05/00
800M

 

 

 

4X400MR

2:07.6

 

 

 

3:20.0

10.
 

 

 

 

NELLY JEPCHIRCHIR

 

 

 

 

I. COAST

 

 

 

 

R/VALLEY

 

 

 

 

NANDI

 

 

 

 

ST. FRANCIS

 

 

 

 

06/02/03

800M

 

 

 

4X400MR

400M

2:07.4

 

 

 

3:20.0

57.2

11.
LINDA KAGEHA
I. COAST
NYANZA
KISII
MOGONGA
04/02/02
400M DISCUS
53.7

 

 

 

38.0

12.
MERCY OKETCH
NAT.
NYANZA
KISII
MAGONGA
30/07/02
400M

 

 

 

4X400MR

57.3

 

 

 

3:20.0

13.
BEATRICE ODERO
NAT.
NYANZA
H/BAY
KAWUOR
31/05/01
100M

 

 

 

200M

12.2

 

 

 

25.8

14.
DELISHA ATIANG
NAT.
WESTERN
BUSIA
ECHAKARA
03/01/02
200M

 

 

 

4X100MR

26.1
15.
MWANAHARABU HUSNA
NAT.
WESTERN
KAKAMEGA
B/NJENGA
09/03/01
100M

 

 

 

4 X100MR

12.5
16.
PENINAH AKOTH
NAT.
NYANZA
MIGORI
OSINGO
11/2/2000
S.PUT
10.74
17.
SHARON MUKITE
NAT.
R/VALLEY
T/NZOIA
KWANZA
05/03/00
DISCUS
31.96
18.
IRINE JEPKEMBOI
NAT.
R/VALLEY
U/G
KAPTEBENG WET
05/03/04
JAVELINE
47.0
19.
DOROTHY

 

 

 

JEPNGETICH

I.COAST
R/VALLEY
KERICHO
KAIBOKYET
28/02/01
JAVELINE
49.4M
20.
GLADYS JEPKEMBOI
NAT.
R/VALLEY
NANDI
KOSITANY
09/09/02
400M

 

 

 

4X400MR

JAVELINE

57.9

 

 

 

3:20.0

44.36M
Also read;