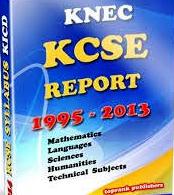 Get all form one termly examinations, marking schemes and other revision materials here at no cost. You just need to click on the links below to access all the education materials at no cost.
Join our growing community on Facebook. Click the link below;
OFFICIAL EDUCATION & TSC NEWS CENTRE FACEBOOK PAGE
RELATED CONTENTS
ALL FORM ONE EXAMINATIONS PER SUBJECT
ENGLISH FORM ONE MARKING SCHEME
FORM ONE ALL SUBJECTS EXAMINATIONS SERIES
Here you can get termly form one examinations and assignments in all subjects;
If you missed out on the materials you desired to get? Worry not. You can search them here.
And also here: A collection of Exams and Revision Materials for all subjects in all forms, classes.