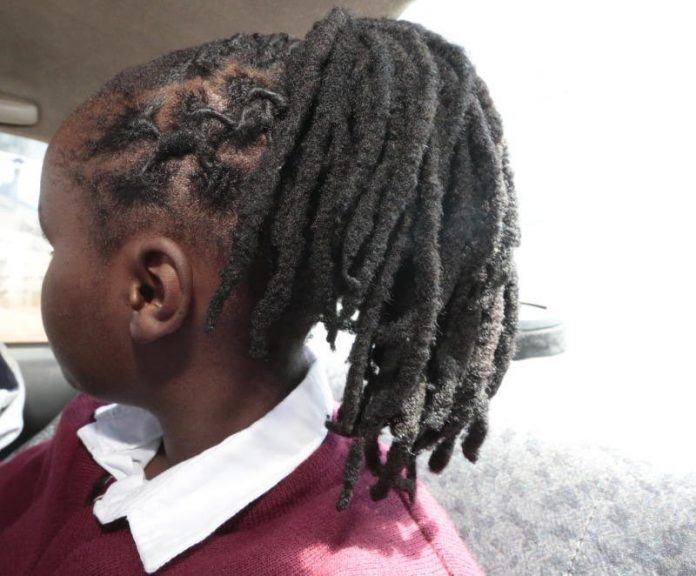 Discrimination based on religious inclination has taken an unfortunate upward trend in some schools. This after a student at AIC Chebisaas Girls High school, in Nandi County, was given the marching orders for allegedly refusing to remove her 'Hijab'. According to the girl's father, the Muslim girl was suspended after refusing to remove her Hijab; following the school principal's order.
"I received a phone call on 28th January, 2019 from the Principal Chebisaas Girls High School informing me that there was a problem (with my daughter at school). I and my wife went to the school on 29th January, 2019. At school, the principal explained to us that our daughter is rude because I ordered her to remove the Hijab but she refused," said Elius Mohammed, the girl's dad; when he was interviewed by a local Television Channel.
Mr Mohammed notes that her girl refused to remove the Hijab despite the fact that her colleagues had complied to the Principal's directive. But, Mohammed says he explained to the Principal that removing the Hijab is not acceptable in Muslim faithfuls. This prompted the Principal to order the girl out of school for non- compliance. "So, the principal informed me that if it was not possible (for the girl to remove the Hijab) then I should withdraw my child from the school and enroll her to another school," adds Mohammed.
This comes at the backdrop of a Supreme Court ruling that schools had liberty to enforce own uniform policies. The Apex court on 24th January, 2019 overturned the appellate Court ruling allowing Muslim students to wear hijabs in non-Muslim schools. The Supreme Court's judges said the decision goes against school uniform policy granting schools leeway to decide what rules will govern it. Hijab is a veil that covers the head and chest and is worn by Muslim girls and women.
This ruling was not well received by a section of Muslim leaders; with the Leader of the Ruling Party in Parliament, Hon Aden Duale, telling Muslims to ignore the ruling. "Who are Supreme Court judges to order on hijab? They should be aware that they are a creation of the Constitution that has also given every Kenyan the right to worship. We Muslims will continue to have our children in school with hijab," said Duale, who is also the Garissa Township Member of Parliament, on Saturday 26th January, 2019.
In a rejoinder, A Nairobi court on Tuesday last week ordered Olympic High school to readmit a Form One student who was sent home for sporting dreadlocks which she tied in a turban. In his ruling, Justice Chacha Mwita directed the Form One student to keep her hair neat, clean, and cover it fully using a turban and resume her studies pending determination of the case on May 3, 2019. The girls has since been re-admitted to the school.
Elsewhere, Riokindo High School in Kisii County is on the spotlight for setting out stinging, discriminatory, job vacancy requirements. On an advert dated 29th January, 2019 the school in its bid to recruit a new accounts clerk has set out some requirements that seem to be discriminating. A requirement that the prospective Accounts Clerk must be 'a Baptized and Confirmed SDA (Seventh Day Adventist) faithful' has elicited heated debate on Social Media Platforms. According to those opposed to the requirement, the school being a public institution should be an equal employer; devoid of inclination towards SDA faithfuls. Proponents hold that since it is the School's Board of Management (BOM) which is charged with recruitment of Support Staff Personnel; then, they are at Liberty to set own recruitment requirements.
Similarly, the school requires an Accounts Clerk who is 'alcohol free, mature and morally upright'. Below is a snapshot of the advertisement that has caused ripples, online: