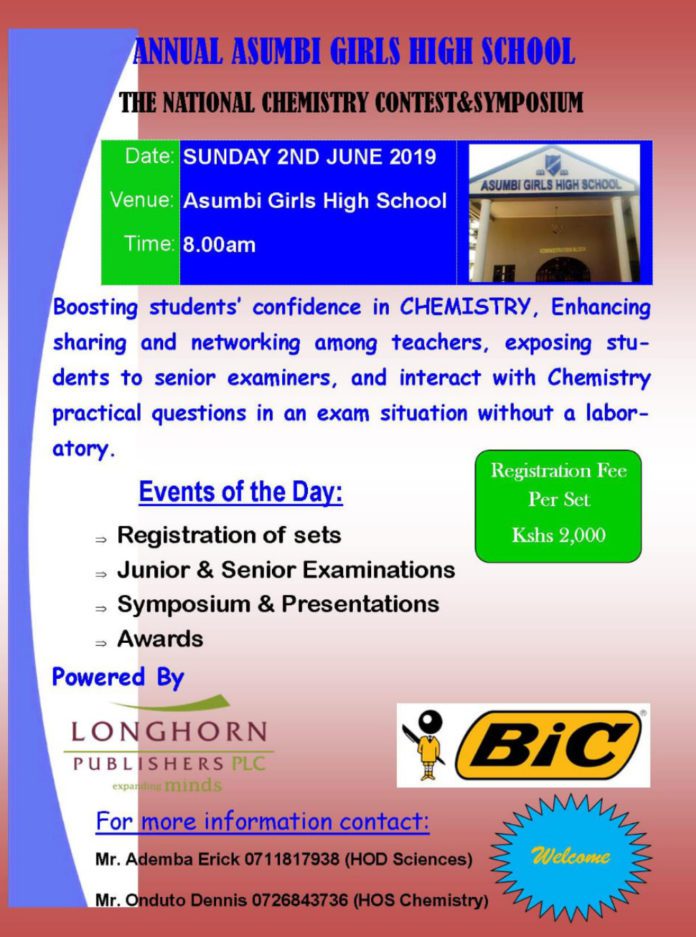 Asumbi Girls High School will be hosting the 7th Edition of THE NATIONAL LONGHORN CHEMISTRY CONTEST on SUNDAY 2nd JUNE 2019 starting at 8:00 am.
The competition will be in two categories, Form Four (Senior Category) and Form Three (Junior Category).
Each team shall comprise of Ten(10) students. Please note that you can register as many teams as you may wish.
Registration fee.
Each team shall be charged a registration fee of Ksh. 2000 (Two Thousand shillings only).
The Form Four contest will cover the Whole Syllabus, while the Form Three one will cover up to
Nitrogen and its Compounds.
Participating schools are advised to organize lunch and writing materials for their students.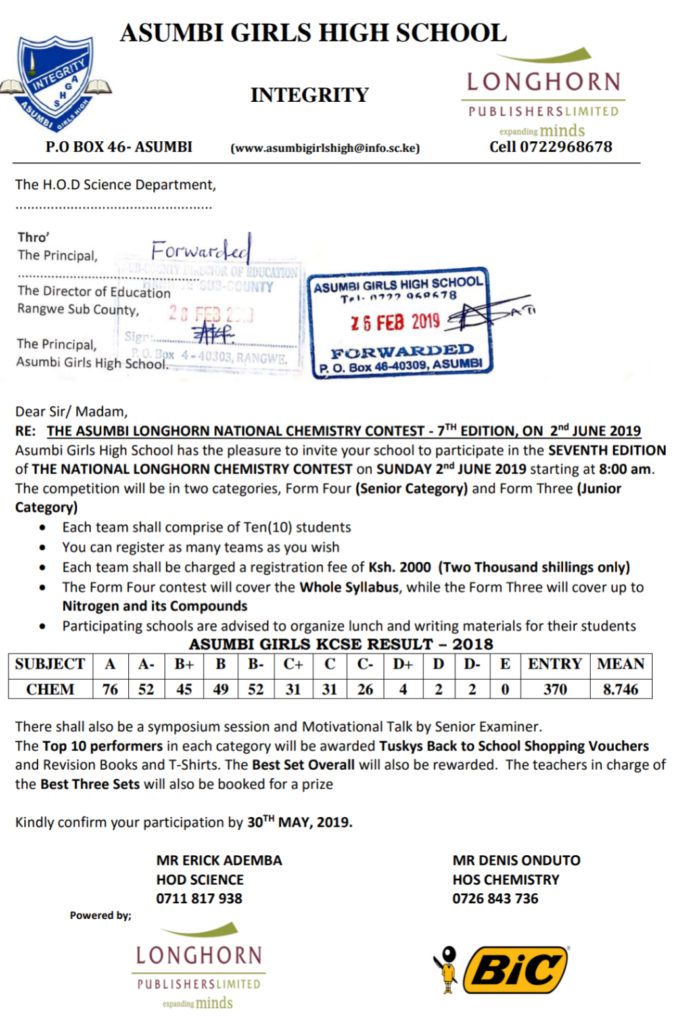 What is more?
There shall also be a symposium session and Motivational Talk by Senior Examiner.
The Top 10 performers in each category will be awarded Tuskys Back to School Shopping Vouchers and Revision Books and T-Shirts.
The Best Set Overall will also be rewarded.
The teachers in charge of the Best Three Sets will also be booked for a prize.
Kindly confirm your participation by 30TH MAY, 2019.
Contact:
📞MR ERICK ADEMBA (HOD SCIENCE) ON; 0711 817938
📞MR DENIS ONDUTO (HOS CHEMISTRY); 0726 843 736