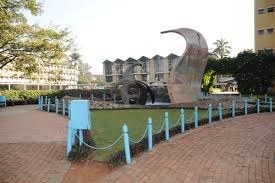 The university of Nairobi has announced reopening dates for continuing students and reporting dates for first years.
The University of Nairobi wishes to inform the following remaining groups of students (Module I and Module II Integrated) that the commencement dates of the 2018/19/20 Academic Years are as follows:
a). MONDAY, 7TH JANUARY 2019 for:
i). Year IV (KCSE 2014) –BSc. Biochemistry and http://BSc.Med .Lab Tech.
ii). Years II and III – MBChB, B. Pharmacy, BDS, and BSc. Nursing
iii). Year V- B. Pharmacy
iv).Year VI- MBChB
b). MONDAY, 25TH FEBRUARY 2019 for:
i). Year I (KCSE 2017– Freshers) – College of Humanities & Social Sciences
c). MONDAY, 4TH MARCH 2019 for Year IV (KCSE 2014) – BSc. Nursing
Read also: