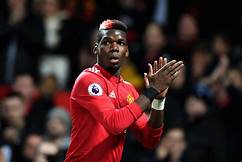 Under fire Manchester united manager has today stripped off the vice captaincy role from Frenchman Paul Pogba. The Manchester United Midfielder, who transferred from Juventus for a World record fee in 2016, fell out with Mourinho last season and remained a subject of a possible transfer away from the Old Trafford, during the off season.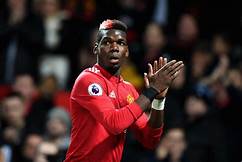 Mourinho told Pogba that he is no longer the club's vice captain due to his poor attitude, hours before today's schedule training. "The only truth is that I made the decision for him not to be second captain any more but there is no fallout, no problem," Mourinho was quoted by the British media today. "I am the manager, I can make these decisions", Mourhino said. The united Tactician was physically angered by Pogba's error that led to Wolve's equalizer at Old Trafford on Saturday, 22/09/2018, during a premier league clash. After the match, Pogba went on to criticize Manchester United's lack of attacking mentality. "We are at home and we should play much better against Wolves. We are here to attack", Pogba said, over the weekend.
In the video above (Courtesy of Sky Sports), leaked online, Pogba is screened in a training ground bust up with coach Jose Mourinho, yesterday. The relationship between Mourinho and Pogba has been frosty, since last season.
Pogba, the world cup winner with the French team, was not named in the matchday squad against derby, last night, in which Manchester United lost 8-7 via past match penalties. Pogba watched from the sidelines as Ashley Young captained the side. Paul Pogba has been captaining the Manchester united this season in the absence of defender Antonio Valencia.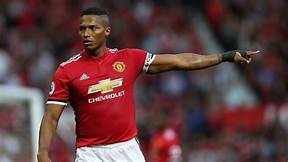 Things seem to be murkier for the United squad who lie at position 7 with 10 points from 6 matches. They trail leaders Liverpool who have amassed a total of 18 points from a perfect hundred percent win in all the 6 matches played, so far.
Manchester United's next assignment is away at West Ham united on Saturday 29th September, 2018, in an early kick off clash.
You may also like: