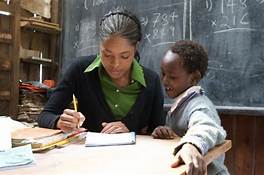 Available BOM teaching vacancies:
1. Asumbi Girls High School is in urgent need of Biology/Chemistry or Bio/Maths teacher on BOM terms. Kindly contact: 0715263199. Thanks
2. ST. Nimrods academy needs maths / chemistry teacher and its urgent .
Contact the principal 0726320996
3. I'm kindly looking for two teachers for immediate placement in a public school in Machakos, one for Biology/Agric & the other for Maths/Chemistry
Kindly refer contacts to 0721568319. Thank you.
4. Biology/Chemistry teacher urgently required in a boarding Girls' school in Nakuru. Call this no 0726972452
5. PRIORITY HOME BASED TUITION has a vacancy for a creative and excellent teacher:
Subject combination: Geography& Business studies venue: Westlands center.
To teach IGCSE.
call /text: 0725706035 / 0729546062
Email: [email protected]
Center: Plot 142 along Raphta road Westlands.
6. Math/Chem and History/CRE urgently needed at Mariakani Boys High Schoolon B.O.M terms. If interested pliz contact 0728597254.
7. Balambala Secondary School-Garissa county is urgently looking for a HISTORY/KISWAHILI teacher for employment under TSC terms.
For more information contact Mr.Abdullahi Kassim 0711997404(Principal) or Mr.Hassan Jumwa 0727548492(Senior Teacher).
8. Gikumbo secondary in karatina needs Biology/Chemistry and physics/ Maths teachers. Call: 0721803141