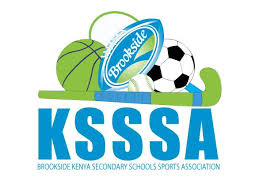 This year's Kisumu County Secondary schools term two games championship saw perennial winners ease to victory and book regional tickets. In Volleyball girls, defending champions and Nyanza region title holders Nyakach girls were in a class of their own hammering Koru girls by three sets to none in the finals. Nyakach who lifted a trio of trophies were superb against bitter rivals Magadi who they humbled 6-0 at the finals. Also winning gold was the school's netball team who are also the Nyanza Region defending champs.
In soccer boys, 2018 Nyanza region finalists Kisumu Day overcame newbies Awasi 1-0 in the final to successfully defend their county trophy.
Winners and runners up in all disciplines, apart from soccer under 16, proceed to the Regional games slated for the 18th to 22nd June, 2019, at Kisumu Boys.
Kisumu County Final Day Results
1). Volleyball Girls
Final: Koru (0 sets) vs (3sets) Nyakach Girls
2). Volleyball Boys
Play off: Masogo (3 sets) vs (0 sets) Kisumu Boys
Final: St. Joseph (3 sets) vs (0 sets)ThurDibuor
3). Soccer girls U19
Final: Nyakach 6 vs Magadi 0
4). Soccer Boys U 19
Semi 1: Kisumu Day 3 vs Kisumu B 1
Semi 2: Awasi 2 vs Nyatao 0
Final: Kisumu Day 1 vs Awasi 0
Kisumu county complete list of qualifiers to the Regional games
1). Netball: Nyakach girls and Bishop Abiero Magwar
2). Volleyball girls: Nyakach girls and Koru girls
3). Volleyball Boys: St. Joseph and ThurDibuor
4). Soccer U16 girls: St. Aloyce Reru Girls
5). Soccer U16 boys: Maseno school
6). Soccer U19 girls: Nyakach girls and Magadi
7). Soccer U19 boys: Kisumu Day and Awasi Boys