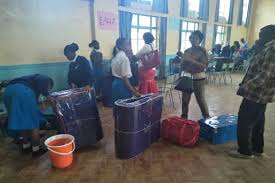 The National Schools' form one exercise is to be launched on Monday, 3rd December 2018. But, the selection exercise was completed on Friday, 30th November, 2018.
To know the National school that a candidate has been selected to join in 2019, next year;
Send the candidate's index No. to 20042 now to get Form 1 selection results for National Schools.
Extra County and County Schools' results shall be available on 5th Dec 2018. While, SubCounty results will be made available on the 10th of December, 2018.
Each SMS costs Ksh. 25.
Related content: